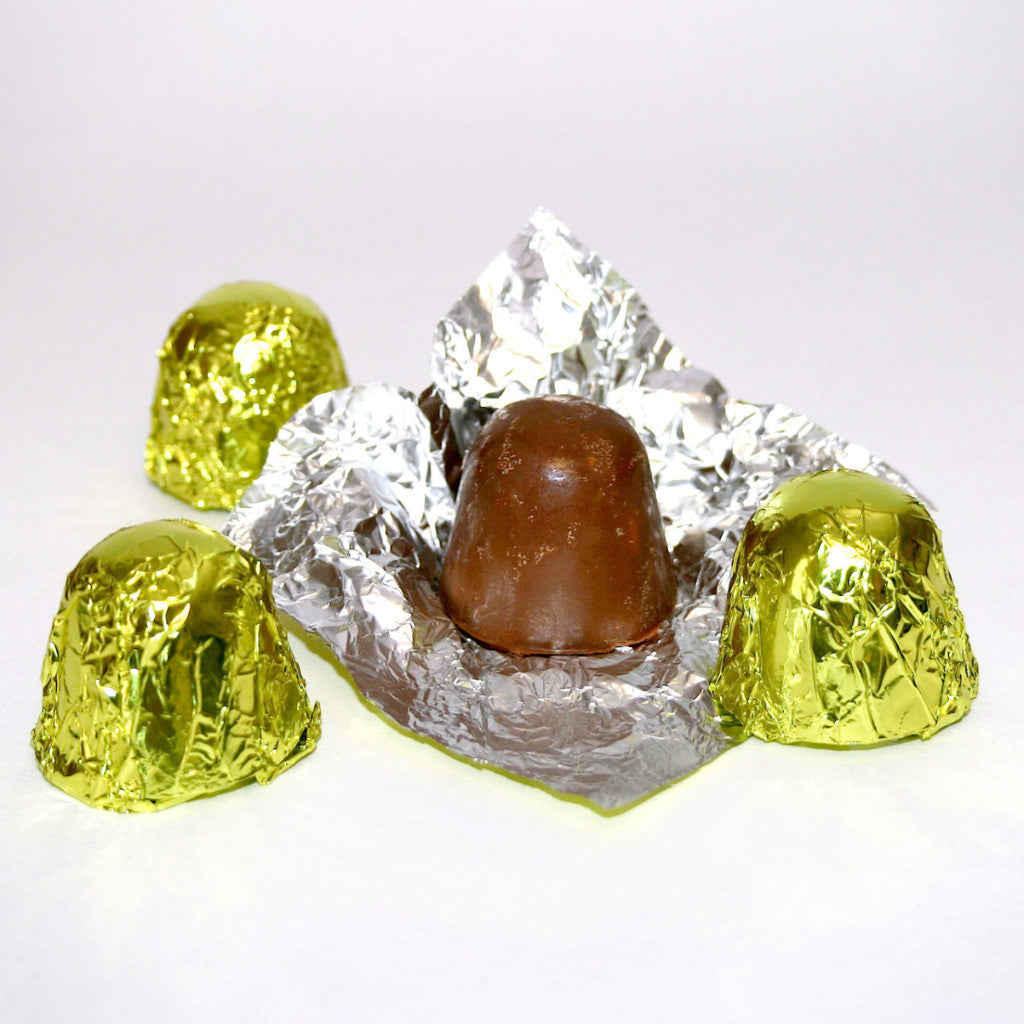 Caramelized Peanut Bonbons
The basics are sometimes the best! Milk chocolate packed with peanuts is a classic, but this one adds a simple sugar-and-butter caramelization on the peanuts to take it up a notch. Crunchy, creamy, salty, and delicious, this is a tried-and-true winner. Four big bonbons (three bites each) in a clear box.
Weight: 3.7 oz
Dimensions: 1.5"w x 1.25"h each bonbon
Shelf life: 4 months
Ingredients: milk chocolate (sugar, whole milk, cocoa butter, chocolate liquor, lecithin, vanillin), peanuts, sugar, salt, butter.
Allergen information: contains peanuts and milk.