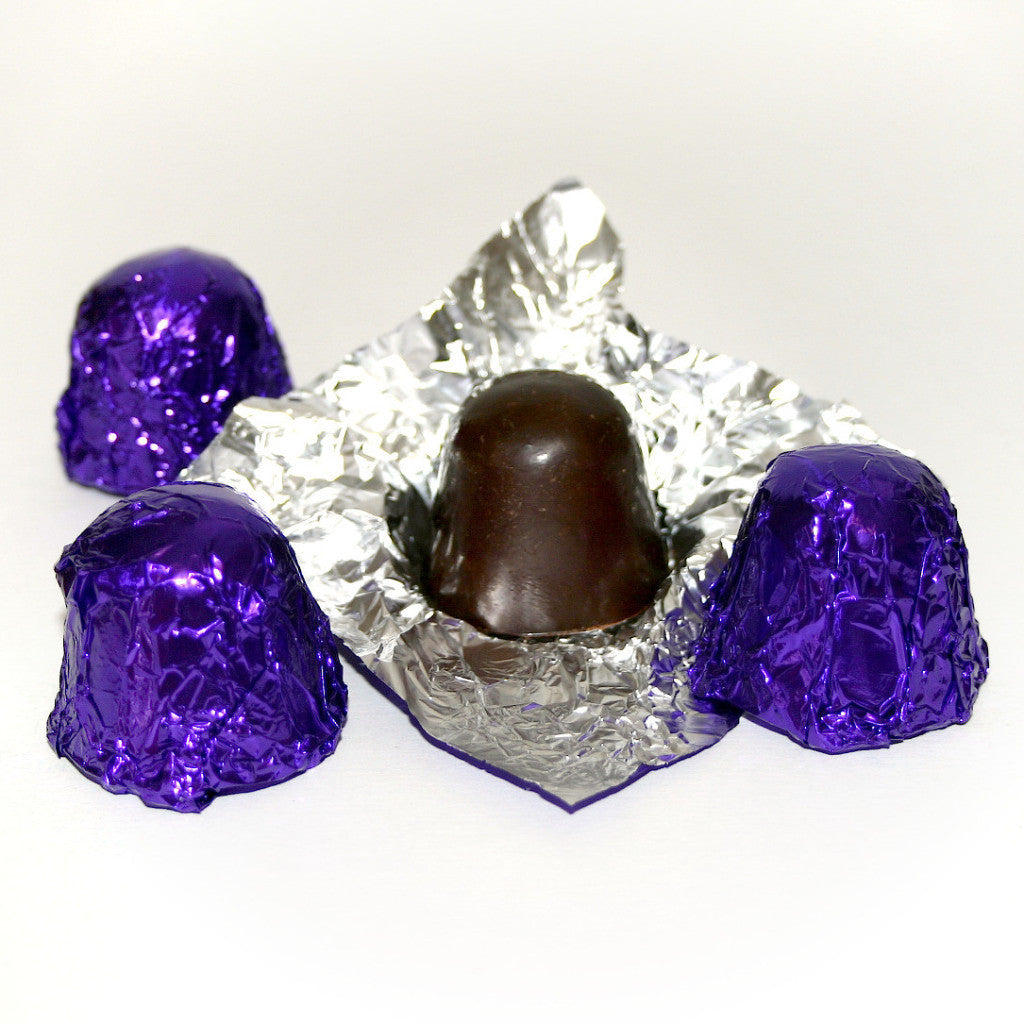 Hazelnut Coffee Bonbons
The best "breakfast bar" or afternoon pick-me up EVER. Intense coffee flavor and caffeine action from real hazelnut coffee bits blended into 65% dark chocolate. Seriously, put the other crap away and just eat these. Crisped rice is added to the mix to lighten the mood just a touch. Four big bonbons (three bites each) in a clear box.
Weight: 3.4 oz
Dimensions: 1.5"w x 1.25"h each bonbon
Shelf life: 9 months
Ingredients: dark chocolate (sugar, chocolate liquor processed with alkali, cocoa butter, butterfat, lecithin, vanillin, natural flavors), crisped rice (milled rice, sugar, salt, malt), coffee, natural and artificial flavors.
Allergen information
: contains milk and hazelnut flavoring. Manufactured in facility that processes peanuts.